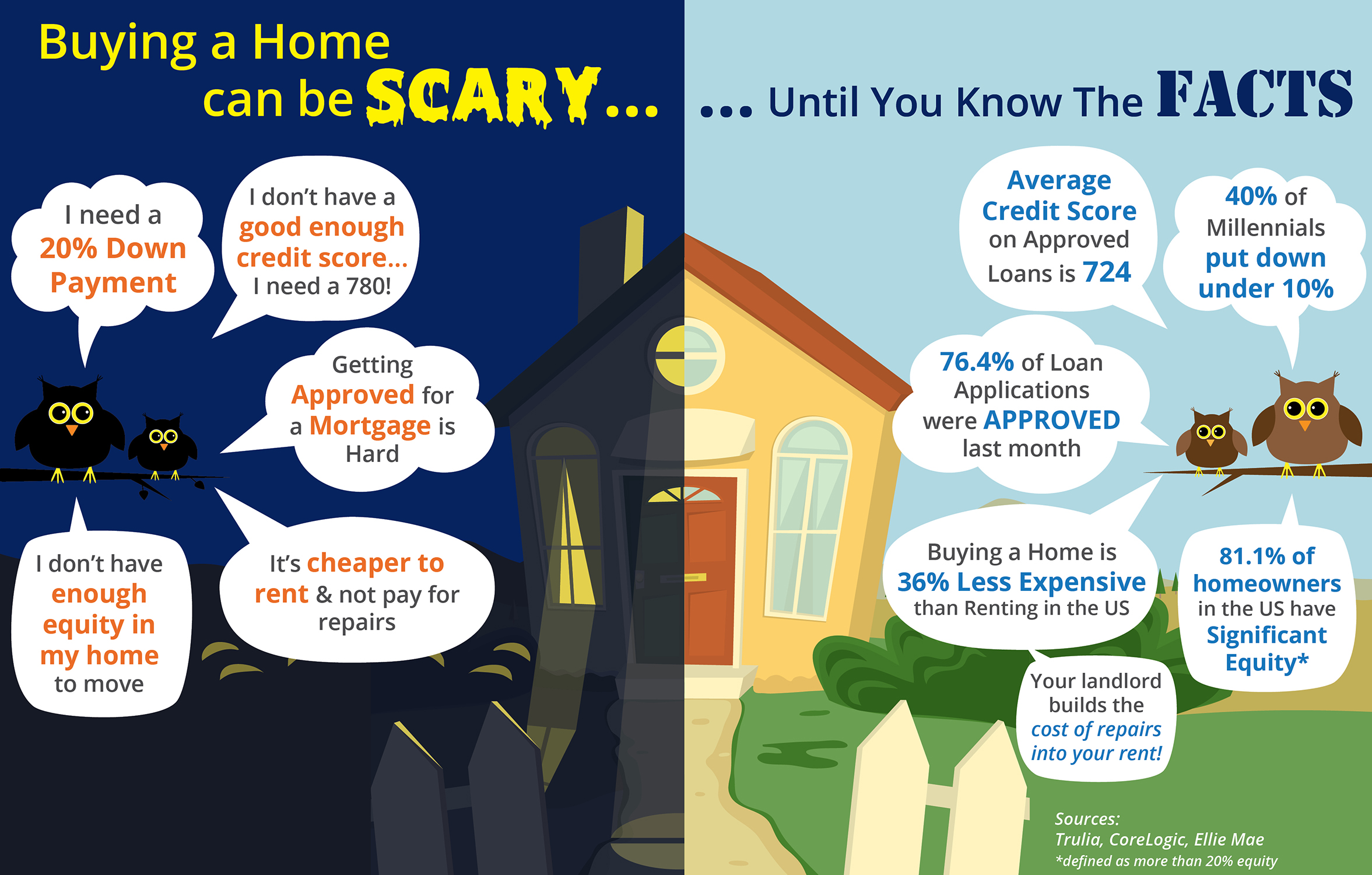 Some Highlights:
Many potential homebuyers believe that they need a 20% down payment and a 780 FICO® score to qualify to buy a home, which stops many of them from even trying! Here are some facts:
40% of millennials who purchased homes this year have put down less than 10%.
76.4% of loan applications were approved last month.
The average credit score of approved loans was 724 in September.
If you have a dream to own a home, we will guide you with the facts to make a decision if now is the right time for you to purchase a home.

You might also enjoy reading...
Jon Niemeyer is the Broker/Owner of EXIT Realty North Star, 1039 Sunset Dr Norwalk, IA 50211. We provide full service real estate services to the Des Moines, Iowa metro area. Learn more about Jon at JonNiemeyer.com.
Pointing People in Positive Directions